If one of your loved ones or friends is a wine lover, the best thing you can do for Christmas is to give him a wine-themed gift. And if instead it is you, who are reading, a winelover, there is no better time to get yourself a nice gift. Here are 9 ideas that could inspire you!
After several years of getting to know the world of wine, I think it's time to offer you my first list of winy gift ideas. But I warn you! As a good "Sicilian wine girl" you will find a bit of Sicily in many of my suggestions.
Guide to reading: you find the links to the shops by clicking on the words in blue.
1 – Books, books and more books! – from € 14
A winelover and wine expert worthy of this name has spent many hours studying, reading, tasting and discussing with others. And he knows well that in front of him he still has many books to devour and many wines to taste. There is no need to be frightened or disheartened, the beauty of wine is that it will never cease to amaze us and make us learn something new and exciting. So a book on the subject can only be a great gift! For those who are starting their first steps in the world of wine, or for those who love illustrations, a must-have are the Wine Folly books with Essential guide to wine or the more in-depth and complete Master Guide version.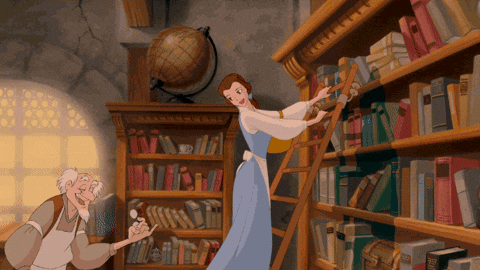 If, on the other hand, you want to be super inspired with exciting life and wine stories, and maybe you would like to introduce someone to wine then the book for you is "Come il vino ti cambia la vita. Storie di rinascita, coraggio e ritorno alla terra" by the brilliant Laura Donadoni alias TheItalianWineGirl, can be found on Amazon in italian right now or in english language in 2021.
As a lover of orange wines, a complete and very engaging book on the subject is "Amber revolution. How the world learned to love orange wine" by Simon J. Woolf.
Let's go to Sicily, and in particular to Etna with the oenologist Salvo Foti and his book "The wines of the Volcano", which is very detailed on Etna wine traditions. Always staying on Etna, take a look at "The New Wines of Mount Etna: An Insider's Guide to the History and Rebirth of a Wine Region" by Benjamin North Spencer. The only book on the list that I do not know personally, but on which I have received many positive opinions.
2 – Courses on wine, and are you still thinking about it? – from € 250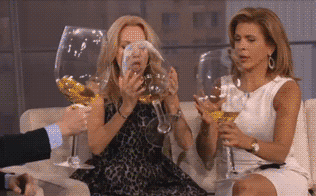 Alongside the books, the courses are really fundamental as a starting point or as an in-depth study. And given the current scenario of the world, I suggest you two of them to follow online. Starting the WSET path was one of the best choices for me, and I told you about it here. So, trust me and take a look at the courses – lately several school offer it on-line – that will open you to a different and very international approach. Good study!
3 – Mon amour wine glasses – from € 40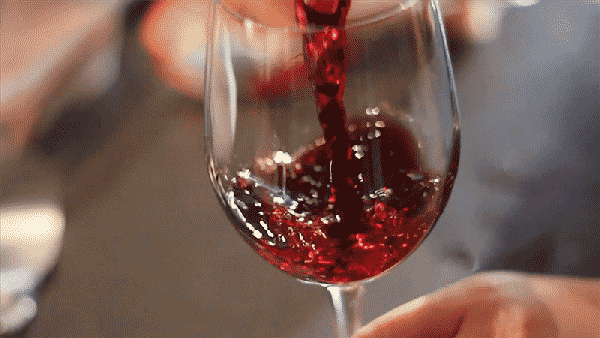 Wine glasses are never enough, and they are essential to appreciate all the nuances of each wine. There is no need to analyze the reason why good glasses are an excellent gift for a wine lover! The hard thing, more than anything else, is choosing the type of glass that will make your winelover really happy. That is why you could opt for the Performance Tasting Set by Riedel, historical and renowned Austrian glassware manufacturers. Or, if you want to focus on a single type and the most suitable glass for a particular grape variety, there is enough for everyone. Did you know that there is a glass for Nero d'Avola and one for Nerello Mascalese? Obviously they are not only suitable for these varieties, but also for other grape varieties with similar characteristics.
Moving to Italy, a real treat for this Christmas are the Archè glasses designed by Francesco Saverio Russo. The well-known and highly trained wine communicator who recently launched his project, to raise the perception of wine tasting to excellence. In collaboration with a leading company in the sector in Italy, the Archè project was born: 6 glasses handmade by expert and rare glass workers. Archè was born from a study based on the search for maximum technical performance combined with shapes capable of combining a refined aesthetic impact with the possibility of enjoying a unique sensory experience of its kind. The six glasses designed in detail are designed for each type of wine: from the universal glass to bubbles, from the glass for orange and rosé to that for whites, from the glass for "red emotions" to "Lieto Fine" for sweet wines or distillates.
4 – The wine markers for glasses – from € 8
When we will come back to have full houses, to organize dinners and aperitifs with friends and family, the wine markers will be very useful. Most of the "wine glass markers" are made of silicone and the varieties that exist are endless. On Amazon you will find a nice selection. You can choose among many themes from the most sober to the playful, colors and different application positions on the glass. For example, some time ago, as a good cat lady, I received as a gift those in the shape of a playing, purring or rolling cat. Really, you can find everything!
Alternatively, if you want to focus on something different, you could try the markers to write on the glass (and obviously then wash the writing away) to allow your guests to give free rein to their creativity.
5 – The thermometer! – from € 11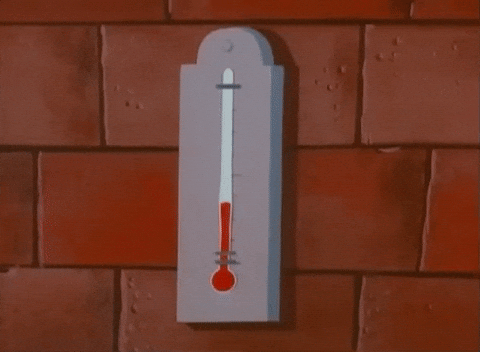 This year we have seen and talked about thermometers more than usual, but don't worry, this is used to measure the temperature of the wine, not ours! I find it an indispensable tool to know the temperature of the wine and thus serve it in the best way. I prefer the clip ones that are applied on the bottle like a bracelet and that after a few minutes reveal the temperature to you. Also in this case Amazon comes to the rescue, with many solutions in steel or silicone.
6 – The Coravin, the one and only! – from € 199
The dreamy accessory of all wine experts is certainly the Coravin, a wine storage system that supports wine enthusiasts during tastings. In addition to books and courses, to really get to know wine you need to do many tastings, but sometimes opening an entire bottle can be a waste, especially if you need to make comparative tastings with different wines in hand. Coravin is our partner because with a thin needle it pierces the cork and allows you to pour the wine into the glass, without opening or damaging the cork. To do all this and to protect the wine from oxidation, it injects Argon, a noble and inert gas which, being heavier, protects the wine from oxygen. In this way the wine is preserved and the bottle can be tasted on other occasions.
But which one to choose? It sure depends a lot on your budget, but from the original model the Model One to the Model Two Elite or the Model Eleven, each one has different features that can meet all needs. More recently, Coravin has launched the Pivot, a new cheaper system (€ 99) which however responds to other needs than the previous ones, the pleasure of tasting a wine and extending its duration beyond the usual 3-4 days, once opened the bottle. In this case the bottle is opened, and the Pivot, always equipped with Argon, is inserted to tap the wine and pour it into the glass. The system allows you to keep the wine up to 4 weeks, to be able to enjoy it intact more calmly.
7 – The inseparable notebooks – from € 13
A wine enthusiast and taster cannot help but take note of the sensory emotions that each wine transmits. The reasons are many: to then write about them, to remember, to make comparisons by tasting the same wine over time or several vintages of the same wine, etc. Personally, I really need tasting notebooks, I use several types of them at the same time according to what I have to do, even simple not wine-themed notebooks. For example, to collect information and do the sensory analysis of a wine, I find the Moleskine notebook very handy, where the wines are divided by style and each one has its own profile. On Amazon you will find a cheaper version than on the Moleskine website.
8 – Wine and art – from € 23
If you are looking for a creative, original and unconventional idea, the American artist Elysia Myers has something for you. Our beloved fermented grape juice becomes paint!
Prints, pictures, paintings made on commission or the result of Elysia's creativity with a single ingredient, wine! I find his works beautiful and fine, from landscapes and flowers to abstract images. He is truly an artist to discover, and who knows, maybe you will find the wine painting that's right for you.
If, on the other hand, all this creativity is inspiring you, you can buy or give a virtual event and the box with everything you need to express yourself through wine painting, under the guidance of Elysia.
9 – Dulcis in fundo, wine! – for any burget
There is no wine lover who would not be happy to receive wine, let's be honest! It will be better if you know his tastes or you could choose to focus on great wines or old vintages. It would take another article to deal with this topic and give in-depth advice. In this case I just want to point out some ideas, with particular attention to Sicily (you should have expected it!).
Certainly you cannot miss a look at your local wine shops. Then there are many wineries that have activated their online shop, in this difficult year, and can't wait to send you a selection of their wines, which you can perhaps pack in gift boxes with other treats for your loved ones.

About Sicily, I give you some ideas with the possibility of buying online:
That's all for now. I wish you to find the special gift you are looking for and… happy holidays!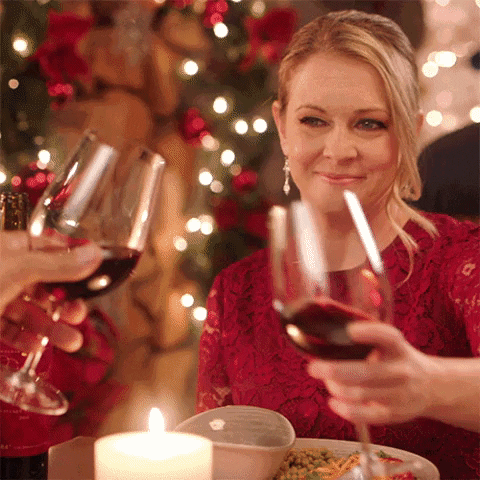 Please follow and like us: